DESIGNED BY THE BLIND & DEVELOPED IN EUROPE
Simplicity
BlindShell Classic is packed with a wide array of features and you don't have to be afraid of being overwhelmed. The choice is yours to select which applications you desire to use or don't use. You can simply just make phone calls and send text messages. However, if you want to unlock the full potential of the BlindShell Classic phone, there is nothing in your way holding you back.
Cardinal Red
The BlindShell Classic is available in two attractive colors to fit any personal lifestyle preference.
Midnight Black
Voice Control
With voice control you can direct the phone with voice commands without having to use the keypad! You can do following tasks, and more:
Calling and sending a message to a contact

Opening any application in the phone

Getting information about weather

Getting your location. Address and GPS
Voice Dictation
Instead of using the keypad to input text, you can simply speak it. The phone will convert your speech to text! Additionally, you can use voice dictation for these tasks:
Tactile Keyboard
The BlindShell classic has physical keyboard! Big, and well spaced tactile buttons. Operating the phone is comfortable as it used to be before the smartphone era. 
Spacing between keys makes orientation on the keypad easy to distinguish. No fumbling with your fingers or pressing the wrong buttons.
Applications & Features
Advanced features
SOS emergency button
E-mail
Object tagging
FM radio
Internet radio
Audio player
Book Reader
Service menu
Weather forecast
GPS location
Color recognition
Main features
Calls
Call log
SMS
SMS to multiple recipients
Contacts
Backing up and importing contacts
Alarm
Calendar
Minute timer
Notes
Voice recorder
Physical Keyboard
This phone has physical keyboard! Big, well spaced tangible buttons. We wanted the BlindShell Classic to have a premium keypad, and we believe that we succeeded. Operating the phone is again as comfortable as it used to be before the smartphone era. It is hard to describe the feeling in words, one just has to try it!
The spacing between the keys makes orientation on the keypad very easy, so you will be able to distinguish between the keys right away. No need to fumble with your fingers around to find the right button. No need to be worried about pressing the wrong button either.
Miscellaneous information
Memory: RAM: 512MB
Internal storage:
4GB (2.8GB – User data)
Expandable by SD card up to 32GB
Screen: 2.8 inch TFT color screen, 240px * 320px
SIM cards: dual micro SIM card slots
Camera: 2.0MPx
Battery: 1800mAh
Weight: Phone w/o battery: 2.7oz
Battery: 1.2oz
Dimensions: 5.3″ x 2.3″ x 0.75″ (inches)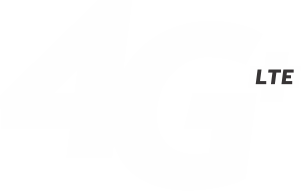 Object tagging
By using a special stickers you can label objects around you. Teach your phone what objects are the labels attached to, and easily recognize them later by using your phone. You can either record a short voice message, or enter a written description. One set of labels is supplied with the phone!
Network 
Compatibility
AT&T, T-Mobile, Simple Mobile, Walmart Family Mobile, Tracfon, Straight Talk, Consumer Cellular, Cricket, and Metro by T-Mobile. If your'e cellular plan uses a SIM card for GSM networks, it's most likely to work with the BlindShell Classic mobile phone.
Many useful applications
Object tagging isn't the only amazing application you can use. Another is the Email client, with which you can write and receive emails from your friends and colleagues. With Internet radio you can listen to thousands of radio stations from around the world. Weather app will tell you the current weather and forecast for next three days. If you are unsure about the place where you currently are, use the Location app, which will tell you your current GPS location and a nearest address.
SOS emergency button
If you get to a situation where a quick help from someone else is needed, you can use the SOS emergency button. Pressing the button for at least 3 seconds will call your emergency contact. (This contact can be set whenever you want). The outgoing emergency call have to be confirmed by you, so you do not need to worry about making the call accidentally.
Available Languages
English, Czech, Croatian, Dutch, Finnish, French, German, Italian, Lithuanian, Norwegian, Polish, Portuguese, Slovak, Spanish